Birds of Prey Key Art + Illustrated Poster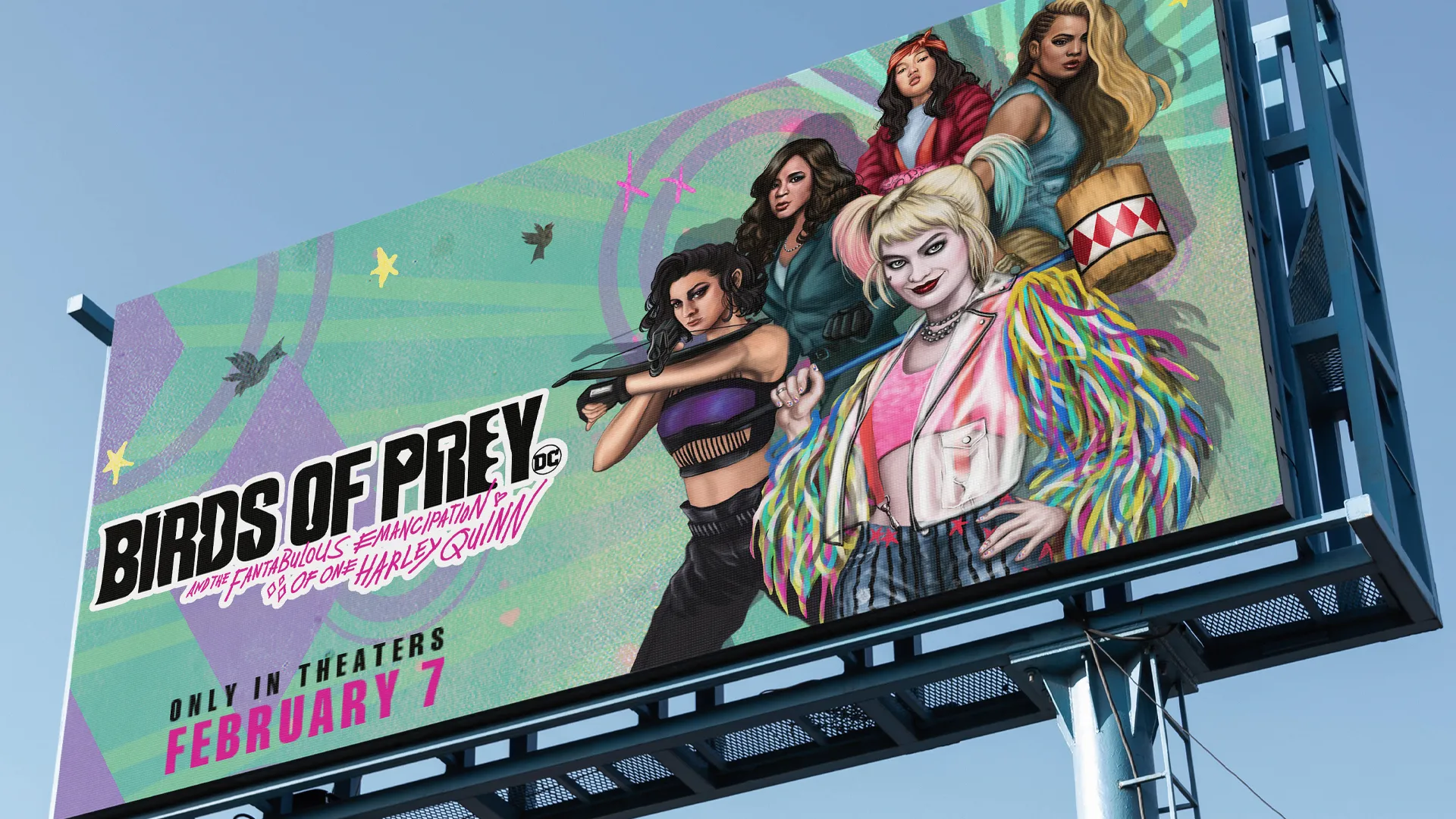 Birds of Prey Key Art + Illustrated Poster
It's a man's world and we're all just living in it, but, "you know what they say: behind every successful man is a badass broad." After the events of the Suicide Squad, The Joker breaks up with Harley Quinn. Alone, heartbroken and looking for a new lease on life, Harley Quinn sets out to define herself, outside of the shackles of her former lover, master, and partner in crime. 
"…It was the closure I needed. A fresh start. A chance to be my own woman. But I wasn't the only dame in Gotham looking for emancipation. This is our story…" -Harley Quinn, Birds of Prey
Our goal was to create engaging and fun imagery and key art that tells a story and engages audiences all around.
Here at Dyno Creative, we're all for stepping up and tacking charge of your own destiny, just as Harley Quinn did. To celebrate this new lease on life, we couldn't resist portraying these bold changes through equally bold illustrations. 
Quickly Harley discovers she's not the only dame in town looking for emancipation. Joined by: the Black Canary (the butt kicking girl with the killer voice), Renee Montoya (the discounted and disgruntled rogue cop), and the Huntress (the vengeance seeking survivor of a mob hit turned crossbow carrying vigilante) the group teams up to protect the life of a young pickpocket from the mob boss known as the Black Mask, who has a bone to pick with all of them. 
For the illustration and other key art imagery, it was important to play with the tone that Harley Quinn and the other Birds of Prey come with. That often takes the form of swirling shapes and bright pops of color befitting a comic book (the source material), or the whacky mind warping of a technicolor fun house, (Harley Quinn's go to hideouts). 
Taking inspiration from comics, pulp fiction novel covers, and the neon sugar coated grunge of the late 90's and early 2000's was the basis for the designs for the poster as well as the other key art designs. Looking at the film and its production design I wanted to emulate that feeling of something that was: fun, wild, dangerous and most importantly fueled by girl power!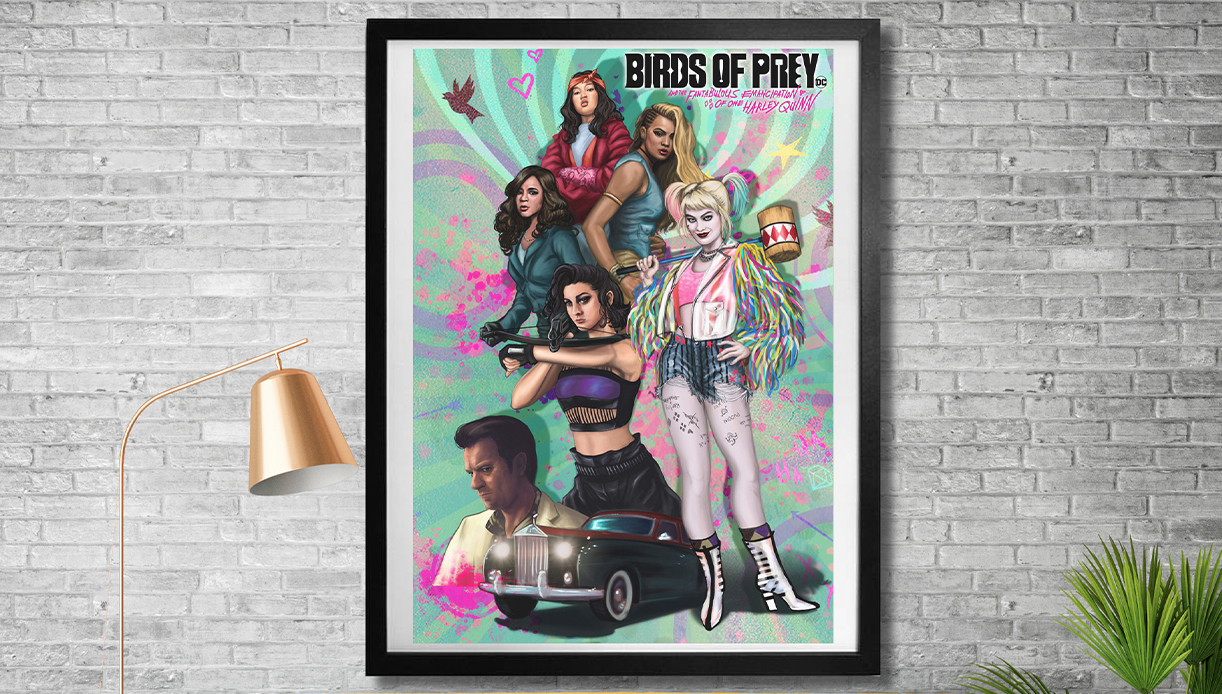 Illustration and key art built out, we mocked up the various places the key art might exist in practical application. In this instance it was via the HBOmax streaming service. HBOmax is owned by Warner Brothers, the studio where Birds of Prey was made and also owns DC Comics, the publisher from which the initial source material of the film comes from.
Whether you're carrying your crossbow, wearing your fishnets, or roller skating to your next adventure, we wanted to create imagery that gives a strong and independent tone that shows off a fun and ragtag team of unlikely heroes that are finding their way in a world that tries to beat them down. Beating the odds and looking fabulous while doing it, we strive to make memorable and fun images that are functional as well as beloved by passionate creators and fans alike. 
That was cool. Let's see more dynomite projects...
Tell Us About It
We love to talk to like-minded people. Whether you want to discuss a project or just want to chat about design, we'd love to get to know you.
Do You Like Dinosaurs?
Or cool projects, inspiration, no spam, just good content. We would love to be your pen pal. Let's be super best friends.